Pattern Matching made simple
"Save up to 75% in labour, time and material and get more power in your cutting room for a fraction of the cost of other solutions!"
PERFECTLY match your pattern repeats and get the most out of your rolls of fabric with Pathfinders' suite of Pattern Matching solutions.
Any of the range of Pathfinder Single-Ply or Multi-Ply cutters can be fitted with either Pattern Matching (PM) and/or Adaptive Pattern Matching (APM) software.
Pattern Matching (PM)

The Pathfinder Pattern Matching (PM) solution aligns patterns across cut parts with pinpoint accuracy from any striped, plaid or motif material.
When cutting patterned fabric, it is often important that the pattern appears to be continuous in the final product. For example, a sofa might have stripes that flow down the back, across the seat, and down the front.
What defines a pattern?

There are 4 main types of patterns that can be matched in the Pathfinder Pattern Matching system.
The Pathfinder PM system makes it as easy to cut patterned fabric as it is to cut plain fabric. Once the pattern match points have been scanned, the PathCut system adjusts the marker pieces to perfectly align with the pattern and best utilisation of the fabric. The time, labour and material saved will dramatically speed up the workflow for any operation in the Furniture, and Fashion & Apparel industries.
Adaptive Pattern Matching (APM)

Often the orientation and spacing of the pattern tends to vary significantly between and within rolls of fabric. This is a natural consequence of variations in manufacturing and handling prior to cutting. Adaptive Pattern matching compensates for these variations by adapting the marker to the fabric at the time of cutting.
Using PM or APM is a simple and straightforward process thanks to an easy to use interface and semi-automatic precision checking. The entire workflow from roll feeding through to cutting requires just one operator with minimal training – which reduces labour costs and eliminates production bottlenecks.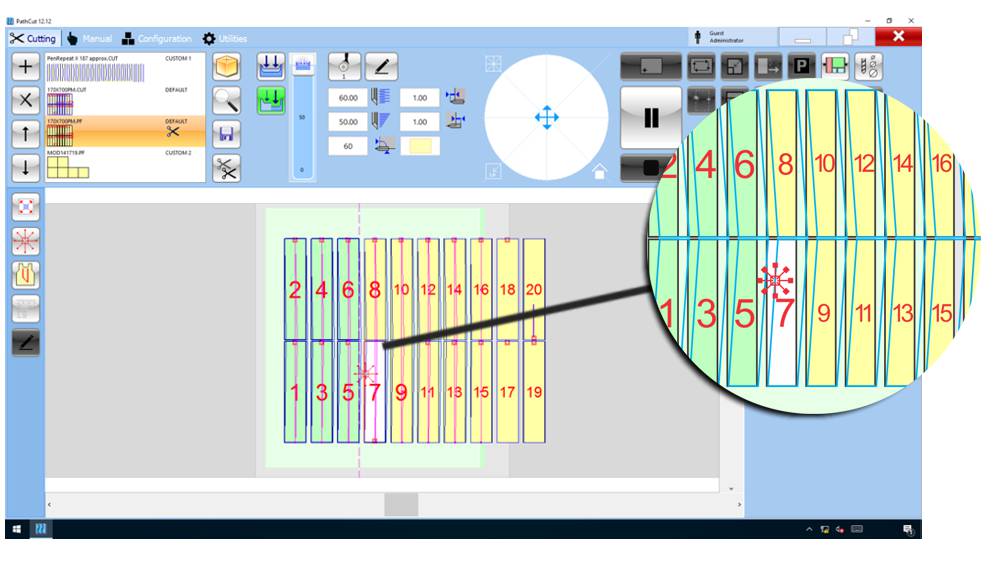 Bow and Skew correction

The Pathfinder Bow and Skew correction solves the issue of material distortion off the roll. Pattern repeat point distortion is captured via the Head Camera and with minimal operator effort, the distortion points are mapped and the software then automatically matches the bow or skew to the individual pieces (shown above). The original cut piece is outlined in black. The corrected Bow or Skew cut path is shown in blue.
Bow and Skew defined
Pathfinder Cutting Solutions

Pattern Matching and Adaptive Pattern Matching solutions are available for all of the Pathfinder range of Single Ply and Multi-Ply cutters. Save up to 75% in labour, time and material and get more power in your cutting room for a fraction of the cost of other solutions!
Benefits:
Works with any CAD file

Easy to learn and use

Huge savings in time, labour and material

Does not require additional hardware

Compatible with any Pathfinder cutter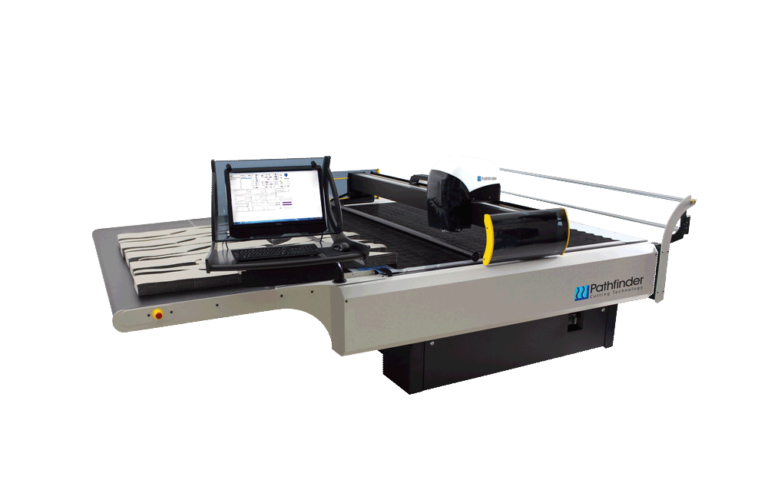 M-Series Automated Cutting Machine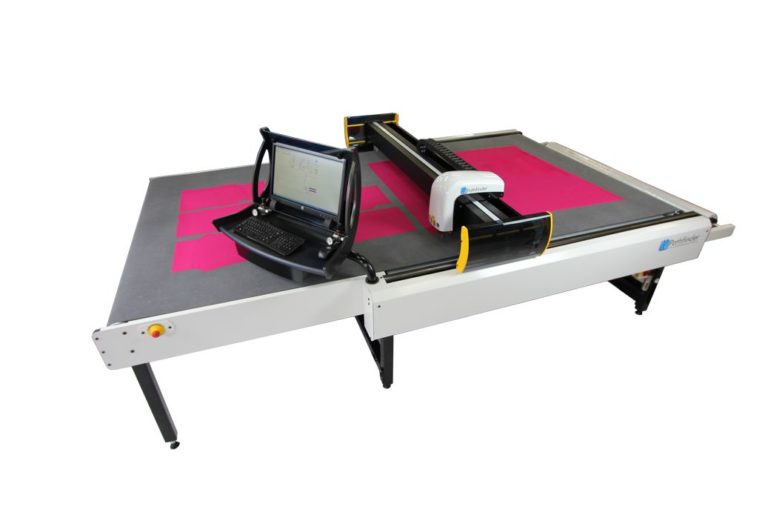 L-Series with Felt Belt and Driven Knife