TECHNICAL TEXTILES & COMPOSITES SOLUTIONS THAT DELIVER RESULTS
PATHFINDER PROCESSES DIFFICULT MATERIALS WITH EASE
TECHNICAL TEXTILES | COMPOSITES | PRE-PREG
Number 1 First choice for automated cutting
PATHFINDER OWNERS HAVE THE BEST AUTOMATED FABRIC CUTTING MACHINES AVAILABLE IN THE WORLD TODAY. GUARANTEED.
GET IN TOUCH
Composites and Technical Textiles
Tools for greater performance
Pathfinder cutters can be configured with any combination of 34 different tools to suit virtually any application.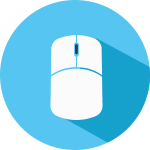 Pathworks® allows furniture manufacturer's to easily digitise patterns, automatically create nested markers, generate plotter/cutter outputs and collaborate with colleagues around the world.        Learn More…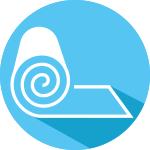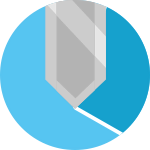 Pathfinder conveyorised cutters offer high precision cutting in Low-Ply (L-series) and Multi-Ply (M-Series) configurations with a cutting width ranging from 1800mm (71inches) to 3900mm (153 inches).  Learn More…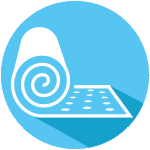 Unique to Pathfinder, the Punchline machine is designed for use by manufacturers utilising Pathfinder automatic knife cutting technology. Perforated paper is often required as an underlay for stabilising material and transfer of spread materials. Learn More…
FAST, PRECISE AND EASY TO OPERATE
Pathfinders' L-Series range of low-ply cutters lead the field in performance, material utilization and reliability. Manufacturers using composites or technical textiles rely on Pathfinder to give them a competitive edge.
COMPOSITES & TECHNICAL TEXTILES
High speed concept testing or full scale production 
Pathfinder systems feature Fast and Easy Set-up for experimentation, concept testing or full-scale production. Easily spread and cut composites in both a dry and pre-preg form.
Endless conveyorized cutting lengths
Pathfinders conveyorized cutting beds allows for virtually endless marker lengths cut straight from the roll.
Optimal usage of composite material
Pathfinder customers in aerospace, wind energy and other hi-tech sectors get optimal usage of complex and costly composites and technical textiles.
Six years ago we realised that we could not continue as we were and grow our business. We reseached and investigated various computerised cutting machines. In our opinion Pathfinder came out streets ahead of anything else.

Russell Holdem
CUSTOMER STORY: Flight Interiors soars to new heights with Pathfinder
Auckland (NZ) based business Flight Interiors, has been supplying premium aircraft interior cabin upholstery and furnishing for over 25 years.
The company has an outstanding reputation for innovation, integrity and quality and over the years has created and stored thousands of patterns for all types of aircraft.
Previously, these patterns were made from cardboard and stored or achived in a pattern room. When required, they would retrieve them – if they had been filed properly. Then the templates would be traced and the material cut by hand.
When management realised that they could not continue to grow the business on analog skills,they reseached and investigated various computerised cutting machines. After intensive research Pathfinder came out streets ahead of anything else.
When we are asked about the investment we made and how long it has taken to recover costs, our answer is very simple – 'we got a return on the machine as soon as we committed to purchasing it as there was no way we could have carried on as we were'. Read the full article
Pathfinder is a manufacturer of innovative CAD/CAM technology for industries involved in On Demand cutting of flexible and semi-rigid materials.
In pellentesque Since 1996 we have been providing automated cutting room solutions into the apparel, composite, furniture, technical textiles and automotive industries.

The M-Series automatic knife cutting machines.
The 16 models in the Pathfinder M-Series® range of automated fabric cutting machines are known for precision, very high productivity, reliability, and lowest power consumption.
More about the M-Series cutters

The L-Series automatic cutting machines.
The 12 models in the Pathfinder L-Series® range come with a host of standard features. Additional tool options are available to provide solutions for even the most demanding application.
More about the L-Series cutters
Head Office
Pathfinder Australia Pty Ltd
12 Dib Court Tullamarine
VIC 3043, Australia
USA – West Coast
Pathfinder Cutting Technology LLC
12155 Mora Drive, Unit 4
Santa Fe Springs CA 90670
USA – Mid West
Pathfinder Cutting Technology LLC
5623 – 5625 W74th Street
Indianapolis, IN, 46278, USA