PATHFINDER LEATHER CUTTING SOLUTIONS
MAXIMUM HIDE UTILISATION, HIGH CUT QUALITY & PRODUCTIVITY
APPAREL | FURNITURE | SPORTS GEAR | LUGGAGE | TRANSPORT | EQUESTRIAN
Number 1 First choice for automated cutting
PATHFINDER OWNERS HAVE THE BEST AUTOMATED FABRIC CUTTING MACHINES AVAILABLE IN THE WORLD TODAY. GUARANTEED.
GET IN TOUCH
Powerful software to deliver more from leather hides
Using "Pathworks®", Pathfinder's powerful nesting software in combination with precision cutting, manufacturers will realise substantial yields from leather hides.
Pathworks® CAD Software – Figitise, Edit and Nest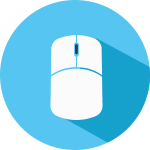 Pathworks® allows furniture manufacturer's to easily digitise patterns, automatically create nested markers, generate plotter/cutter outputs and collaborate with colleagues around the world.        Learn More…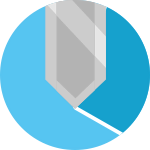 Pathfinder conveyorised cutters offer high precision cutting in Low-Ply (L-series) and Multi-Ply (M-Series) configurations with a cutting width ranging from 1800mm (71inches) to 3900mm (153 inches).  Learn More…
RELATED READING
Still cutting samples by hand…realy?
A Pathfinder automatic cutter will release your highly paid designers from the labour of scissors and chalk! A Pathfinder L-Series (low-ply) cutter fitted with a felt bed and high speed driven knife make easy work of a broad range of fashion and apparel materials.
Bespoke orders or high volume
Pathfinder solutions for manufacturers of upholstered and leather furniture will maximise material utilisation, reduce labor requirements, accelerate time to market and meet customer demands for multiple color and style options.
L320-E cuts hides up to 3200mm wide
Pathfinder offers complete solutions for the Fashion and Apparel industries. With Pathfinder, manufacturers can ensure they maintain consistent sizing while speeding up the development process and time to market.
Belts, Bags, Shoes and more
Perfectly match your range of products with powerful tools for cutting hides, suedes and faux-leathers. Pathfinder cutters provide an efficient way to cut intricate or simple patterns with little or no border between cut pieces.
"Fairmont Designs brings manufacturing back in-house"
Over the years Fairmont Designs have seen a complete transformation in the furniture manufacturing industry. Initially, all of the cutting was done by hand using perforated patterns and chalk. Today the patterns are photo-digitised and all of the cutting is done by a Pathfinder M-Series. "We rely on the cutter now' said Fairmont Production Manager, Fabian Gonzalez. "Previously we relied on imports but the cutter allows us to do it all inhouse.

"The Pathfinder cutter has really helped our business. Our production has improved by 30%"
Fabian Gonzalez, Production Manager, Fairmont Designs
Pathfinder is a manufacturer of innovative CAD/CAM technology for industries involved in On Demand cutting of flexible and semi-rigid materials.
In pellentesque Since 1996 we have been providing automated cutting room solutions into the apparel, composite, furniture, technical textiles and automotive industries.

The M-Series automatic knife cutting machines.
The 16 models in the Pathfinder M-Series® range of automated fabric cutting machines are known for precision, very high productivity, reliability, and lowest power consumption.
More about the M-Series cutters

The L-Series automatic cutting machines.
The 12 models in the Pathfinder L-Series® range come with a host of standard features. Additional tool options are available to provide solutions for even the most demanding application.
More about the L-Series cutters
Head Office
Pathfinder Australia Pty Ltd
12 Dib Court Tullamarine
VIC 3043, Australia
USA – West Coast
Pathfinder Cutting Technology LLC
12155 Mora Drive, Unit 4
Santa Fe Springs CA 90670
USA – Mid West
Pathfinder Cutting Technology LLC
5623 – 5625 W74th Street
Indianapolis, IN, 46278, USA