EASE OF USE, HIGH CUT QUALITY & PRODUCTIVITY
LINGERIE | DENIM | SPORTSWEAR  | SWIMWEAR | COUTURE TAILORED | TEAMWEAR
Number 1 First choice for automated cutting
PATHFINDER OWNERS HAVE THE BEST AUTOMATED FABRIC CUTTING MACHINES AVAILABLE IN THE WORLD TODAY. GUARANTEED.
GET IN TOUCH
Why you need a Pathfinder Cutter
Pathfinder is a specialist provider of high quality solutions to the fashion and apparel industry. With more than 25 models and a host of options there as a Pathfinder solution for any application.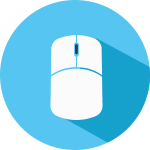 Pathworks® allows furniture manufacturer's to easily digitise patterns, automatically create nested markers, generate plotter/cutter outputs and collaborate with colleagues around the world.        Learn More…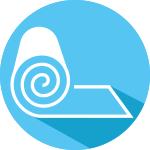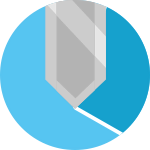 Pathfinder conveyorised cutters offer high precision cutting in Low-Ply (L-series) and Multi-Ply (M-Series) configurations with a cutting width ranging from 1800mm (71inches) to 3900mm (153 inches).  Learn More…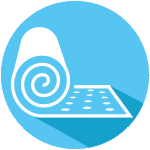 Unique to Pathfinder, the Punchline machine is designed for use by manufacturers utilising Pathfinder automatic knife cutting technology. Perforated paper is often required as an underlay for stabilising material and transfer of spread materials. Learn More…
From Haute Couture to Fantasy
Pathfinder offers complete solutions for the Fashion and Apparel industries. Create, Digitise, Nest, Spread and Cut a broad range of fabrics – including knitwear, silks, women, heavy, denim and all different weights. Develop high quality collections efficiently, with greater fabric optimisation and higher production.
Sports Wear: Built to Handle Extremes
Manufacturers of heavy duty apparel will enjoy precise cutting and high productivity across wool, cottons, denim, canvas, leather nylon Cordura®, Kevlar®, canvas and polyesters.
Pathfinder cutters are as tough as the conditions that your products are made for!
Swimwear and Activewear: Fine quality for the most demanding applications
Achieving comfort, fit and performance from innovative technical fabrics in the swimwear and activewear market poses unique challenges.
Pathfinder solutions enable you to explore and dominate new markets.
Protective Clothing: When survival triumphs over fashion
Personal protective fabrics for fire resistance, antistatic, antacid, ballistics and high visibility are easy work for a Pathfinder cutter.
Increase your range of products with confidence.
Nobody Denim raises production expectations 
For the last 20 years, Nobody Denim has been self reliant in every stage of production with everything from design right through to distribution occuring under the one roof. As the brand grew in global popularity, the 'old ways of doing things' were creating serious risks in the company's ability to fulfill orders on time.
Knowing that the move into automated cutting would be a huge culture shift, the Pathfinder approach was to quickly demonstrate the downstream benefits. Savings in reduced lead times, reduced cutting times and increased cutting efficiency has enabled the company to reinvest funds that would have been lost in fabric under-utilisation into other areas of the business.

"The savings to the business have been great! And what I really like about it was that Pathfinder worked with me to get it right."
John Condilis, Director Nobody, Denim Nobody Denim
News Article: Still cutting samples by hand…really?
A pathfinder automatic cutter will release your highly paid designers from the labour of scissors and chalk! A Pathfinder L-Series (low-ply) cutter fitted with a felt bed and high speed driven knife make easy work of a broad range of fashion and apparel materials.
Pathfinder is a manufacturer of innovative CAD/CAM technology for industries involved in On Demand cutting of flexible and semi-rigid materials.
In pellentesque Since 1996 we have been providing automated cutting room solutions into the apparel, composite, furniture, technical textiles and automotive industries.

The M-Series automatic knife cutting machines.
The 16 models in the Pathfinder M-Series® range of automated fabric cutting machines are known for precision, very high productivity, reliability, and lowest power consumption.
More about the M-Series cutters

The L-Series automatic cutting machines.
The 12 models in the Pathfinder L-Series® range come with a host of standard features. Additional tool options are available to provide solutions for even the most demanding application.
More about the L-Series cutters
Head Office
Pathfinder Australia Pty Ltd
12 Dib Court Tullamarine
VIC 3043, Australia
USA – West Coast
Pathfinder Cutting Technology LLC
12155 Mora Drive, Unit 4
Santa Fe Springs CA 90670
USA – Mid West
Pathfinder Cutting Technology LLC
5623 – 5625 W74th Street
Indianapolis, IN, 46278, USA